SENIOR EXPERIENCED ACCOUNTANT AND AGRI BUSINESS ADVISOR
 Location: Moree, NSW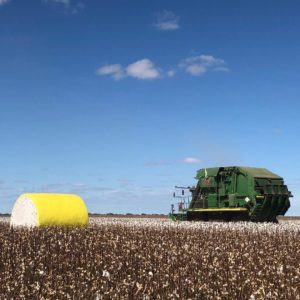 ABOUT SRF
Sutherland Reid & Farrar Services Pty Ltd (SRF) is a full-service Chartered Accounting and Agri Business Advisory practice based in Moree, NSW. Our client base consists of large family businesses involved in the agricultural industries along with the service industries operating to support the region's farmers.
Moree is located at the heart of a thriving agricultural industry on the black soil plains of North Western NSW.   Dryland, cropping, irrigated cotton and livestock, form the backbone of the economy.
Future economic development of the district is assured with the continual development of agricultural efficiencies and technology and the development of the Moree business hub associated with the Inland Rail project.
SRF are committed to providing our clients with a wide range of professional accounting and business advisory services, and we have been helping our clients in the local business community for close to 90 years.
THE OPPORTUNITY
SRF has a career position available for a senior qualified public practice accountant in our consulting and compliance division in Moree. We see this position as a stepping-stone into senior management of our practice in the short term.
The role will initially involve assuming responsibility for all aspects of compliance management for a group of our clients, working across all areas of the full-service range we provide to our clients. Over time, you will progress to full responsibility for your own client portfolio giving you a tremendous opportunity to develop your AGRI Business advisory skills in the banking, borrowing, succession, business structure and taxation planning work areas.
ABOUT YOU
Have 3 + years public practice experience with CA or CPA qualifications, or working towards these qualifications.
Experience in preparing financial reports, a broad income tax knowledge, and exposure to all areas of compliance.
Experience with a range of accounting software options (Xero, MYOB, etc.)
Ability to build and improve the services we offer our clients, and develop strong client relationships.
Strong communication skills, both written and verbal.
Contribute to the development of our practice through mentoring and training staff.
Have a passion for working with family business owners in a senior advisory role.
Be motivated to provide the best service to our clients
As a member of the SRF team, you will receive a range of benefits including:
Generous remuneration
Ongoing professional development opportunities
Financial support for further post-graduate studies
Generous relocation and ongoing accommodation assistance
A flexible approach to annual leave, and the opportunity for periods of extended leave
A speedy career progression opportunity in our flat management structure
If you are ready to discuss the exciting career prospects with SRF and enjoy the benefits of  regional living, then please call one of our Directors, Richard, Ben or Simone on 02 6752 9700 for a chat about this opportunity, or email  office@srfpl.com.au